Recently we've been spending loads of time looking at apartments, lofts and houses to potentially buy if we ever decide that we're serious about moving and get our place on the market. It's not easy, because although I'm the type of person who can see potential in any living space I'm also in love with my current home and am reluctant to move if it means compromising.
I like to walk through empty spaces and imagine myself as a future me and the things I would be doing in them. There was the bathroom yesterday with enough space in it for a sofa and I saw myself surrounded by candles soaking in the luxurious tub. There was also the terrace with the view of the alps, in my mind I had already hung a hammock and installed an outdoor fireplace. On winter mornings I could sip my tea while gazing out and thinking about the vastness of those peaks and feel a part of this wonderful universe. There was the loft with its own separate office space where I could set up an intense art/craft/office/meditation room... I even thought about how I could rent the space from myself, set up a business and deduct the rental from my taxes. I find it amusing that I think of all these things cause not only do I never light candles when taking a bath, I also don't regularly drink tea and currently don't have plans to start a business. I fantasise about other versions of me that I imagine the spaces could unlock.
My current home has unlocked new versions of me in the past five years: my kitchen and living room have made me a gourmet cook and celebrated hostess. My patch of cement outside the front door has made me an urban gardener. My tiny itty bitty office has developed a blogger, animated filmmaker, quilter, seamstress, scrapbooker, knitter and toy maker and has unlocked new crafts and hobbies that I didn't even know I was capable of. My staircase and various Ikea furniture have turned me into a carpenter and handyman and other home-owning disasters helped me become an electrician and plumber as well. This home has also been the one that has cradled me throughout the biggest change in my adult life of becoming a parent... And being a stay-at-home mum means it has been there for me even more-so.
What do I want in a new home? Well, the more places I see the more confused I am and somehow at the same time the clearer my vision. Here's a list of what I've figured out so far and some examples:
-I want enough space to have a space for everything and everything in its place. Though I declutter regularly there's still a need for order and that comes with having enough storage to keep what you do need hidden away.
-I want a real bedroom for Sera as well as myself. Currently I am sleeping on the open upstairs landing of our loft and Sera is in a tiny space that we separated with plasterboard walls. It's big enough for now but probably won't fit a single bed and there isn't too much space to play. Though there's no siblings in the cards I'd hope that Sera's room would be big enough to accommodate two, just in case. The next house we live in should really be the one we're going to be living in for the next 10-15 years. I'd also like a bit of privacy when we have guests.
-And speaking of guests I've got them sleeping on a twin air actress in the middle of the living room when they come. Considering my living room is also my lounge, office, kitchen and entryway and is pretty much the exact size of the air mattress you can see how that might not work too well.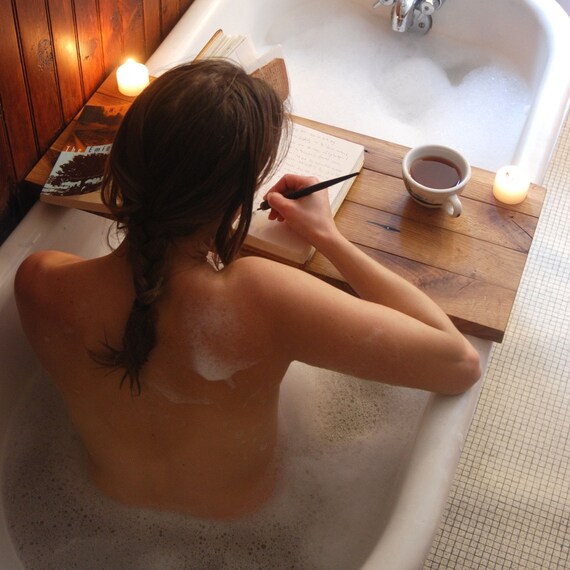 -I'd like a bathroom for at least each level of the house. Potty training and pregnancy have both taught me about the need for easy access to a bathroom. It would be wonderful to have an old fashioned tub and some glamorous curtains incorporated in some way. I automatically reject any home without the possibility of a tub somewhere.
-I want a bit of outdoor space to call my own where we can catch some vitamin D and do some more urban gardening. It can be a garden, terrace, balcony, whatever. Ideally it would be big enough to setup a wading pool in the hotter months.
-I want a third bedroom so that I can use it as an office/craft room/guest room/meditation room. I want it to be the cleverest and most multi-tasking room of the house and my own personal sanctuary (sounds selfish huh?)
-an amazing kitchen would be next on the list with huge entertaining possibilities. I love preparing food for people and entertaining and even though I manage in my current kitchen I'd just adore something more functional and stylish.
-the most important room of the house would of course be the living room/den. I want height and light and all of my books and nick knacks prominently on display. It's the room where we will spend most of our time and therefore should be the biggest and most functional.
So, it's a tall order, especially for Milan where property generally starts at €3000 per square meter, but I'm keeping my fingers crossed and eyes open for places that might be suitable. For the meantime however, I'm perfectly happy in our cosy loft exactly as we are. I'll let you know how it goes!
Check out more of my dream home inspiration on Pinterest!